New National Professional Qualifications 
Learners First is working in partnership with Potentia Teaching School Hub for delivery of NPQs in 2021/22.
The next intake for NPQs is in the Autumn Term 2022.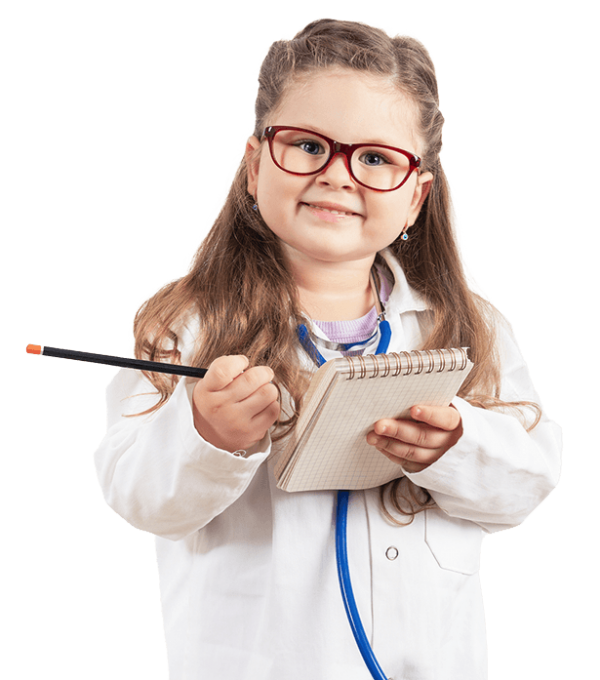 If you wish to be considered, please complete an Expression of Interest and we will contact you with more information about the application process. The DfE registration is currently closed and will reopen shortly.
TESTIMONIALS FROM CURRENT PARTICIPANTS
The flexibility of blended learning through the online portal, face to face sessions and live webinars helps me plan my time around work and family
The facilitators are experienced teachers and school leaders who bring the theory to life, sharing real life scenarios and problems to challenge our thinking. They use good humour too!
I didn't realise how much I have missed working with colleagues from different schools. We have already set up our WhatsApp group and I'm having a visit next term
Thank you Learners First. After passing by NPQML during a tricky year last year, I appreciate the continued support and guidance through the new NPQSL programme
I am loving the opportunity to explore the latest research. It links to my work in school really closely
My head encouraged me to study the NPQLTD alongside the Middle Leadership – Excellence in practice. They complement each other so well.

Register Your Expression of Interest for an NPQ
Register your interest via the link below and we will send you the relevant updates directly, and answer any queries you may have.
Apply for an NPQ with the DfE and Education Development Trust
Once decided on a programme choice, the teacher who will be participating must register for the programme using the DfE's Online service. You will need information to hand in order to register. Select Education Development Trust as the Lead Provider. This step will trigger an application form from EDT.
Complete the EDT Application Form (indicate Potentia/Learners First as your Delivery Partner)
Complete the final step of the process by outlining your intentions for the programme, your current role and sponsor details.
Induction and Orientation
Our dedicated team will be in contact with you to begin the course induction process prior to the November start.

As part of the government's long term education recovery plan, £184 million of new funding has been provided be spent over the course of this parliament.
On October 12th, 2021 the DfE announced that in order to support education recovery, all NPQ qualifications from the reformed suite will be fully funded for all teachers*and leaders* who are employed in state funded schools and state funded organisations that offer 16-19 places in England.
*Access to funding remains conditional on successful validation of your registration information against the Teacher Regulation Agency records. You must ensure that the information supplied in Step 2 of the application process matches your teacher record.
If you are not eligible for scholarship funding, you can still undertake an NPQ. Please contact info@learnersfirst.org directly for a call back discussion.

The costs for NPQs are determined by the lead providers appointed by the Department For Education.
Scholarship Funding from the DfE may be available as part of the government's long-term education recovery plan.
For further information please refer to the lead providers website below.

Learners First and Potentia TSH
Learners First Partnership is a founding member and strategic partner of Potentia Teaching School Hub. In this capacity, we have been working collaboratively with colleagues across our regions to ensure teachers and non teachers have access to high quality, contextualised leadership qualifications at all stages of their career. Potentia TSH will be fulfilling this role as a delivery partner of Educational Development Trust
Learners First is an established, independent, not-for-profit organisation with an excellent track record of facilitating, delivering and supporting thousands of leaders to achieve the NPQs and benefit significantly from high quality professional development opportunities. Through a relentless focus on participant relationship management, one to one support and exceptional facilitation and domain expertise, we pride ourselves on how well we nurture professional growth and navigate challenges to ensure successful completion of NPQ programmes. By connecting with the plethora of existing and new talented professionals across our region, our strategic partnership with Potentia Teaching School Hub we are committed to making a seamless transition to deliver an exceptional experience through to the new national NPQ offer.

THE NPQ CURRICULUM PRINCIPLES
Teachers learn like everyone else: as a delivery partner we provide materials, tutoring and coaching that combine evidence-based learning approaches with empowering routines and Deliberate Practice to help embed what is being learned.
Collaboration is a pre-condition for professional learning: the EDT teaching model provides a supportive environment for sharing ideas and challenging beliefs.
Making change stick takes knowledge, skill, time, and concerted effort: our focus helps leaders understand how professional development can have a sustained impact.
Meaningful, relevant, and applicable learning is vital: EDT programmes focus on immediately recognisable situations, allowing new and aspiring leaders to understand the practices and thinking of expert leaders, creating the crucial mental models to improve.
Effective professional development is sustained over time: EDT understands that the success of everything we do relies on accessible and flexible options, with courses that sensitively accommodate existing workload, timetabling constraints and the busiest times in the school calendar.

THE EDT NPQ CURRICULUM STRUCTURE
For each qualification, EDT uses a common methodology to develop and nurture your existing expertise and capabilities and delivers content through sequenced blocks of learning which build on prior learning.
Each of the NPQ Programmes includes:
An introduction and diagnostic assessment to scaffold and frame your learning, identify gaps in your knowledge and direct you to the areas that are most relevant to you.
Tutor support sessions, led by a Local Lead Trainer which will provide you with opportunities to bring your learning into context and collaborate and network with peers.
Lots of online evidence and examples to introduce you to key ideas and demonstrate how you could implement these concepts.
A micro implementation task to reinforce the overall approach to managing improvement and prepare you for the summative assessment.
Face-to-face and live online training where together with your peers you'll learn through expert-led dialogue, collaborative activities, and structured practice of new techniques.
A formative assessment activity to check your understanding and confidence, signpost you towards further learning and provide feedback that's individual to you.


The DfE has transformed the training and support available for teachers at all stages of their career. The 2019 Teacher Recruitment and Retention Strategy set out a range of commitments intended to ensure that teaching remains an attractive, sustainable and rewarding career path. This includes reforms to the national professional qualifications (NPQ) that will be available from November 2021.
Our successful strategic partnership with Potentia Teaching School Hub has enabled, through the new NPQs, so many teachers and leaders to broaden their peer network across the region and beyond.


The reformed suite of NPQs
In October 2020, the Department for Education (DfE) published details of the new frameworks for the reformed national professional qualifications (NPQ) that will be effective from November 2021. They have been developed in consultation with an expert advisory group from across the education system and include changes to the ways in which NPQs will be assessed.
NPQs are a voluntary suite of qualifications designed to support the professional development of all teachers and school/trust leaders. They are already widely recognised by the sector and regarded as a set of prestigious professional qualifications.
The reformed suite comprises of three specialist NPQs and revisions to NPQSL, NPQH and NPQEL. The three Specialist NPQs are – leading teaching (NPQLT), leading behaviour and culture (NPQLBC), and leading teacher development (NPQLTD) and have been added to the suite for teachers who want to deepen their expertise in specialist areas.
From Autumn 2022, the DfE will launch two new NPQs, aimed at teachers and leaders wanting to expand their knowledge and skills – NPQ Leading Literacy (NPQLL) and NPQ for Early Years Leadership (NPQEYL).

Who are the new NPQs for?
NPQ FOR LEADING TEACHING (NPQLT)
For teachers and leaders who have, or are aspiring to have, responsibilities for leading teaching in a subject, year group, key stage or phase.
NPQ FOR LEADING BEHAVIOUR AND CULTURE (NPQLBC)
For teachers and leaders who have, or are aspiring to have, responsibilities for leading behaviour and/or supporting pupil wellbeing in their school.
NPQ FOR LEADING TEACHER DEVELOPMENT (NPQLTD)
For teachers and leaders who have, or are aspiring to have, responsibilities for leading the development of other teachers in their school. They may have responsibilities for the development of all teachers across a school or specifically trainees or teachers who are early in their career.
NEW FOR AUTUMN 2022 – NPQ FOR LEADING LITERACY (NPQLL)
For teachers and leaders who have, or who are aspiring to have responsibilities for leading literacy across a school, year group, key stage or phase.
The Specialist NPQs will be taught over a 12 month period with a summative assessment period of a further 3 months, so 15 months in total.
* Please note that the Department for Education no longer includes NPQML as part of the NPQ suite of qualifications. Should you wish to undertake a more generic middle leadership programme, Learners First will be offering the 'Middle Leadership Excellence in Practice' course in 2021/22.
NPQ FOR SENIOR LEADERSHIP (NPQSL)
For school leaders who are, or are aspiring to be, a senior leader with cross school responsibilities.
For school leaders who are, or are aspiring to be, a head teacher or head of school with responsibility for leading a school.
NPQ FOR EXECUTIVE LEADERSHIP (NPQEL)
For school leaders who are, or are aspiring to be, an executive head teacher or have a school trust Chief Executive Officer (CEO) role with responsibility for leading several schools.
NEW FOR AUTUMN 2022 – NPQ FOR EARLY YEARS LEADERSHIP (NPQEYL)
For leaders qualified to at least Level 3 with a full and relevant qualification* who are, or are aspiring to be, managers of Private, Voluntary and Independent nurseries, headteachers of school-based and maintained nurseries, or childminders with leadership responsibilities.
NPQSL, NPQH ,NPQEL and NPQEYL will be taught over a 18 month period with a summative assessment period of a further 3 months, so 21 months in total.
*"Full and relevant qualifications" are defined as qualifications that demonstrate depth and level of learning appropriate to specified outcomes of full early years, childcare or play work qualifications. The qualification should have valid, reliable assessment and awarding procedures and must include an element of assessed performance evidence

COVERAGE AND CONTENT OF THE NQTs
The NPQ Content Frameworks can be found here:
The NPQ Content Frameworks are relevant to teachers in both primary and secondary phases. They have also been designed to ensure they support all pupils to succeed in both mainstream and specialist settings. This includes those pupils identified within the four areas of need set out in the Special Educational Needs and Disability (SEND) code of practice, and children in need of help and protection as identified in the Children in Need Review.

HOW ARE THE NPQs ASSESSED?
The assessment process for NPQs has been refreshed to reduce the workload burden on teachers while still providing an opportunity for them to apply their knowledge. To pass the courses, teachers will need to engage with at least 90% of the course and pass one Summative Assessment. The NPQ Summative Assessments will take the form of a case study covering the content in the relevant NPQ Content Framework and represent a likely situation to be faced by a Teacher at the relevant NPQ qualification level or role. A different case study and mark scheme will apply for each cohort group.

NPQH – Additional support offer for new headteachers
Based on the principles and methodology that underpin EDT's School Partnerships Programme, this brand new programme is tailored to the needs of those in any stage of NPQH study, or any headteacher in their first two years of headship.
Being a headteacher can be immensely rewarding, but it comes with its own set of challenges. Our ASO programme will enable you to address these challenges using following three strands:
Apply NPQH knowledge and skills to your own context.
Thrive through building support networks alongside main NPQH groups.
Sustain your development using social and psychological resources for leadership.
"Throughout these three strands you will have the chance to work alongside really experienced headteachers and skilled facilitators to apply your learning, thrive in complexity and challenge, and sustain your leadership for a lifetime of learning and growth."
– Maggie Farrar, Education Development Trust Associate & Leadership Expert
You can watch Maggie Farrar's video introduction to the ASO programme on the Education Development Trust website.
Programme features include:
Face-to-face sessions
Access to local mini-groupings and a local peer review trio
A bespoke online diagnostic survey
Enhanced collaboration opportunities and Community of Practice
The ASO programme will ensure new headteachers are able to confidently face the challenges of new headship, and thrive in their career.
Targeted support packages are available with funding from the Department of Education. To find out more and apply, please visit the Education Development Trust website.
If you have any questions about the programme, please contact Education Development Trust at npqs@educationdevelopmenttrust.com.