NEW! Leadership Seminar with Mick Waters - 'The Curious Curriculum: Teaching Foundation Subjects Well'
Learners First is thrilled to be able to share details of an upcoming leadership seminar as part of the broader 2022/23 Suite of 'Excellence' Opportunities for school and trust leaders. This seminar will focus on curriculum design and development (primary) and will be led by the inspirational Mick Waters. Mick will use examples from his new book (due to be released at the end of October), 'The Curious Curriculum' which has been written with Claire Banks from Olympus Trust, with a foreword by Mary Myatt, and charts the story of curriculum and teaching development in a group of primary schools over a period of five years. Mick will also share his insights and practical details of the transformation steps schools can take towards designing and developing rich, rigorous and wide ranging curriculums, focussing upon:
What the curriculum is and making the most of it;
Meeting Ofsted expectations, without being a slave to them;
What progression looks like;
The idea of 'greater depth' across foundation subjects;
The role of a curriculum leader, whether in a Trust, school, phase or subject discipline.  
A free copy of 'The Curious Curriculum – Teaching Foundation Subjects Well' will also be provided to all delegates (RRP £25.00) who book a place and attend the seminar. Full details can be found on the attached flyer and a booking form can be found HERE.

EXCELLENCE SEMINARS
NEW! Excellence Seminars: 
Achieving Excellence, Striving for Exceptional in ALL Schools
in association with the National Association for Able Children in Education
Recent feedback from school and MAT leaders has highlighted an increasing focus on developing 'excellence' and 'exceptional' practices to help support and foster high levels of achievement, expectation and aspiration amongst pupils, staff and institutions alike. More broadly, it has also been referenced as an important factor in encouraging curiosity, developing character and promoting wider civic contributions. However, as a concept, 'excellence' can be difficult to define, articulate and therefore disseminate. Thus, over the coming months and into next academic year, Learners First will be facilitating a range of authentic and high quality networks and professional development opportunities to fully support these important ambitions and endeavours.
To commence, we are excited to offer these interconnected seminars designed to explore what 'excellence' really is, how it manifests and can be articulated within a school and MAT context (beyond Ofsted judgements), and examples of exceptional achievement in practice. The seminars will include inputs from serving trust and school leaders (both primary and secondary) with proven success in promoting, achieving and sustaining excellence in a range of settings and contexts (including those serving communities facing disproportionate disadvantage and challenge, schools which have required rapid improvement/ intervention, and schools which have consistently achieved high outcomes against different accountability frameworks)
See the associated flyer for guest facilitators and booking information.

New! Free: Leadership Webinar with Christabel Shepherd - 'Achieving & Sustaining Excellence for All' Using the NACE Challenge Framework
An interactive and engaging session with Christabel Shepherd, NACE Challenge and Curriculum Development Director and former Executive Head Teacher of Bradford Exceed MAT. 
In the next of our series of Excellence Seminars, Christabel will provide a practical and more detailed walk through of the NACE Challenge Framework. This will include how the NACE Challenge Framework underpins effective self-evaluation, an integral part of school improvement, on the journey to achieve and sustain excellence. Through the lens of more able learners from any phase, we will explore how the framework unpacks whole school or trust culture, policy and strategy, essential prerequisites if all children, irrespective of ability and talent, are to experience and achieve excellence.
The responsibilities and commitment of leadership and governance to create an ethos where high achievement is valued and success is celebrated.
Accurate identification and transition of exceptionally able learners.
Curriculum, teaching and support to provide challenge for all learners, especially the more able.
Raising aspiration and academic outcomes of all learners, including the most disadvantaged.
Professional development to upskill all staff to achieve excellence in meeting the needs of more able learners.
Communication and partnership; taking account of the views of more able learners within a wider context of active learner involvement in the school.
Please click on the flyer for further information and click here to be directed to the booking form.

NEW! 'Unpacking Inspection of the History Curriculum' - CPD Opportunity
In establishing the Learners First CPD offer we always undertake a wide range of consultation activities with school leaders and partners. Amongst other key areas, recent feedback has highlighted the importance of high quality support for teachers and subject leaders in relation to components of curriculum and expectations for subject specific deep dives.
This session, led by Tim Jenner (Subject Lead HMI for History), will provide leaders with first hand insights from Ofsted inspections and research findings relating to history in the curriculum. If you are a subject teacher,  curriculum or phase leader of History in any school setting, we invite you to attend this informative webinar.
Please click on the flyer for further information and click here to be directed to the booking form.

SUBJECT CURRICULUM CPD
In establishing the Learners First CPD offer we always undertake a wide range of consultation activities with school leaders and partners. Amongst other key areas, recent feedback has highlighted the importance of high quality support for teachers and subject leaders in relation to Ebacc and Foundation subjects. To that end, Learners First welcomes a new partnership with the Subject Associations and Ofsted Subject Leads to provide a series of local CPD events for teachers and leaders.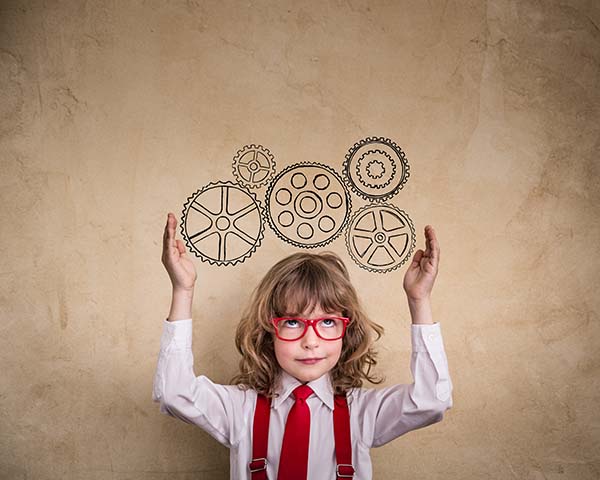 ENGLISH HUB CPD
Be sure to check out the English Hub professional development opportunities which aim to promote a love of reading and support schools across the country to provide excellent phonics and early language teaching.  This includes running events to showcase excellent practice in teaching reading and working with local schools to develop their practice.

FAO: School & Trust Leaders, Compliance Officers, Governors and Trustees
Cyber Security Opportunities
"Schools are critically dependent on technology and online services to function…ransomware is the biggest cyber-related threat to our society, with an increase of attacks on schools in recent years."
(DfE, as reported in Schools Week, Sept 2021)
Schools and Trusts have never been more reliant upon technology, IT and online systems in order to conduct and support all aspects of their core business from teaching and learning to finance and operations. Although there are many benefits, sadly, this has also resulted in an increased vulnerability. The education sector has increasingly been subjected to a number of high profile cyber-attacks with devastating consequences including lost financial records, deleted coursework and thousands of pounds worth of recovery costs. Almost a year ago, the National Cyber Security Centre (NCSC) warned schools to take further precautions following a spike in cyber-attacks hitting the education sector, including a targeted ransomware attack at one of the country's largest MATs, Harris Federation. Furthermore, in the recent EFSA update (published 16th February 2022), the NCSC advised 'all organisations to take action to strengthen their cyber security resilience as a result of the current heightened tensions in the Ukraine'. Thus, Learners First felt it was prudent to revisit some of the opportunities facilitated through our strategic partnership with Secure Schools with a view to supporting schools, MATs and their leaders to increase their knowledge, ability and confidence to adequately protect themselves against potential data breaches, cyber and ransomware attacks.
Given the importance of building cyber resilience across the education sector, Learners First has facilitated opportunities for all schools/MATs which, through our long standing partnership with Secure Schools, can be offered at heavily discounted rates. This includes opportunities (such as audits, compliance checks, webinars and briefings) for organisations that are both subscribers and non-subscribers to Learners First. The discounted rates (25% reduction for subscribers  with some fully funded options and a 10% reduction for non-subscribing schools).
Please do not hesitate to get in touch should you wish to discuss further.

ENGLISH HUB - SHOWCASE EVENTS 2021/22
Our English Hub showcase events are practical, half day workshops designed to promote and share best practice in relation to the teaching of early language, reading and phonics. They have been carefully structured with inputs from school leaders, literacy and EYFS specialists and will include opportunities for lesson and teaching observations, action planning and facilitated, professional discussion.
The showcase events will consider implications for curriculum intent, implementation and impact as well as providing the opportunity for schools to find out more about the work of the English Hub and how their schools can access support, funding and further engagement.

Supporting Reading in the Secondary Curriculum - Reading for Learning
Join us for a two-part CPD opportunity for secondary teachers covering essential knowledge and skills in teaching academic reading in the subject curriculum and introducing active reading strategies for a range of subject disciplines.
Thursday 5th May 2022
3:30pm – 5:00pm
Thursday 12th May 2022
3:30pm – 5:00pm